Feel your feelings.
How hard could that be?
How much difference is that going to make?
I didn't know what I was getting into when I started listening to Pema Chodron audios and reading her books.
Now I know:
It is probably the most difficult thing I have ever and will ever do.
It has totally transformed my state of mind, outlook, daily activities, relationships, body and world.
I am the girl that had done anything to avoid feeling her feelings. I didn't know any other way, it was how I'd been brought up. I ate, ate, ate until I was over 20 stone (280lbs), drank copious amounts of wine, smoked, bought fast cars, strained after success, panicked, pushed people away, hardened and then hardened some more till it became my physical way of being, gossiped, tried depersately to fit in…I could go on.
Permission – acrylic on canvas 31×39 inches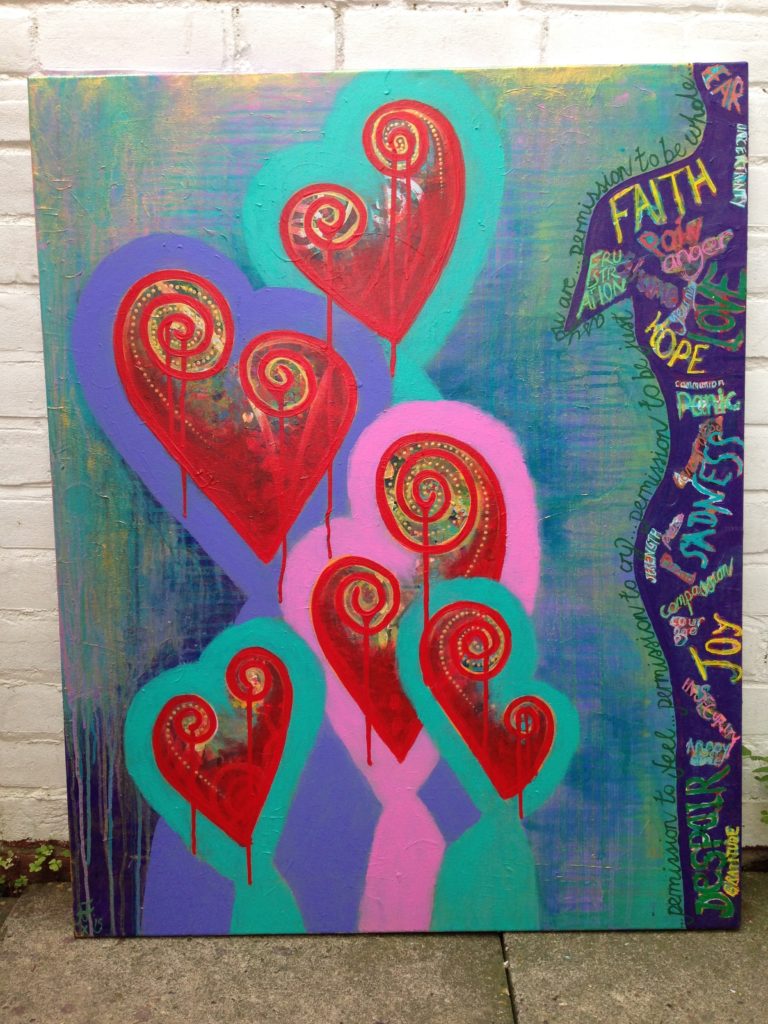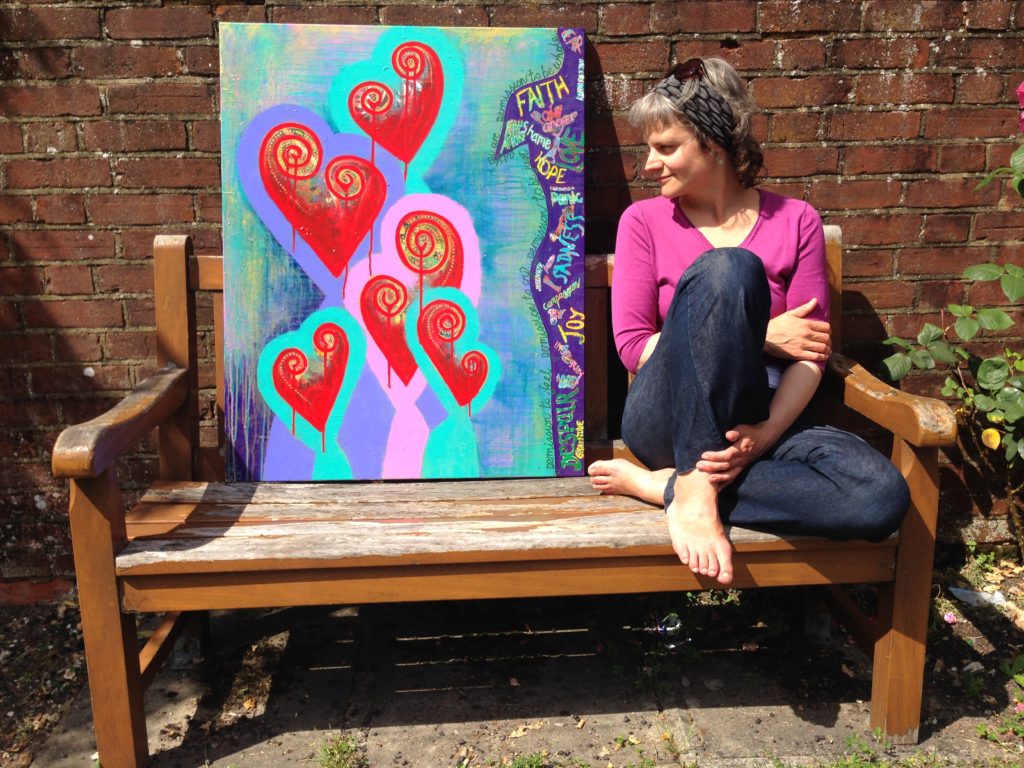 Working with Pema's tenets, with the support of a wonderful man has completely changed my world.
The hearts emerged in this intuitive painting after many layers of mark-making fun. I noted all the emotions I felt at breakfast over a week and included them in the body of the woman. Words shadow her body: "Permission to feel, permission to cry, permission to be just as you are, permission to be whole"
When we allow ourselves to just be, even when it is painful, we can become our full selves.