My practice has taken an unexpected turn in the last six months.
It started when my husband, Rob, my son, Gabriel, and I vacated our rental property and had a few 'homeless' weeks ahead of us before we could move into the first home we'd ever bought.
We left our adopted home, Cornwall and took the train back to the South East of England, where both of our families still live.
We were out of our routine – so, often a nudge to change – living in spare bedrooms, out of a suitcase, me without my studio.
It was autumn and we walked a lot. I was amazed by the colours around me (so much so that I blogged about it and shared some of my impromptu shots). I started to collect leaves and experiment with preservation methods that I'd researched.
I had no idea what I was going to do with the leaves. I just knew I wanted to keep them – they were gorgeous. So, after three weeks of being with our families, the leaves and the three of us went back to our new home in Penzance, Cornwall, on an 8 hour train ride.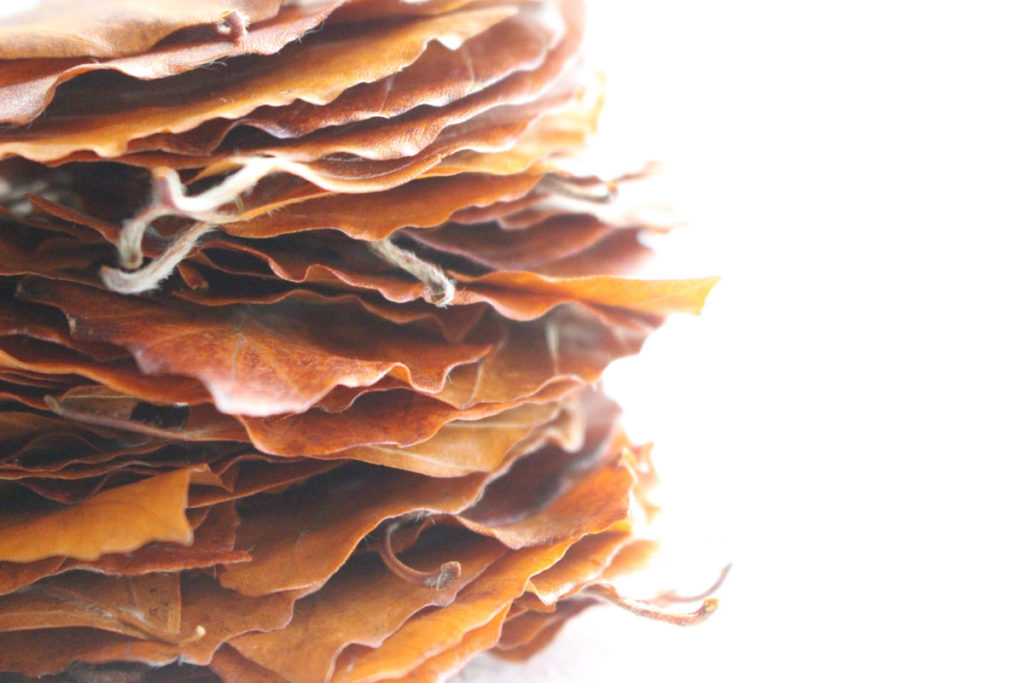 Come December the leaves were still calling me. I knew I wanted to photograph them. I coordinated some toddler-free time with a sunny morning and got to it, standing on a chair to photograph, arranging the leaves on a piece of upcycled cotton rag paper balanced on one of the windowsills in our new house.
The images, colours, shapes that revealed themselves to me took my breath away.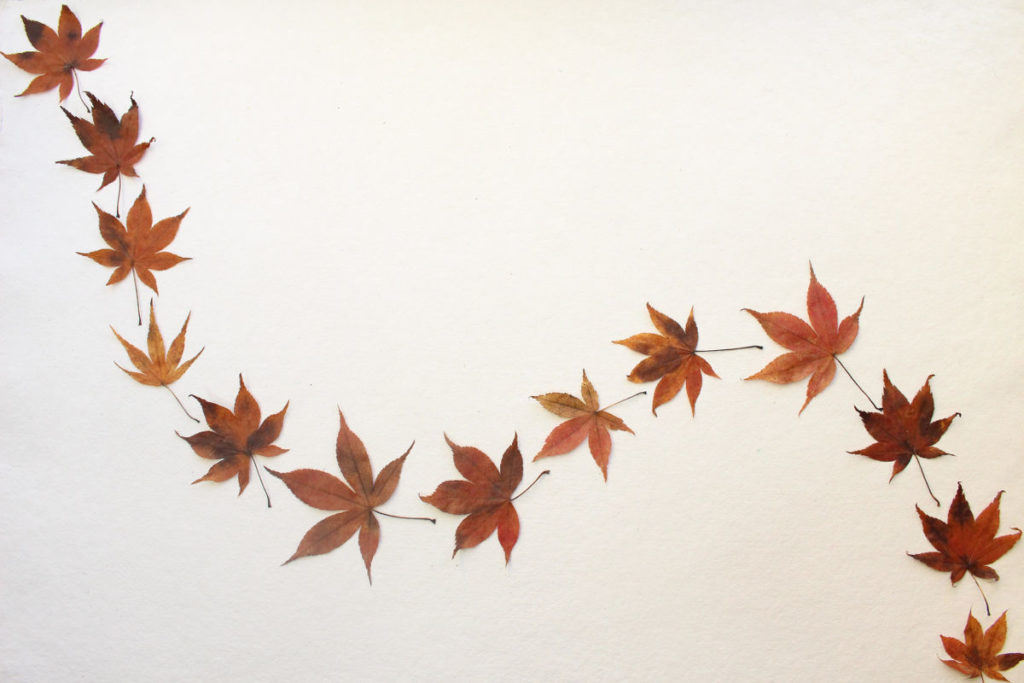 And this work opened a door that I couldn't previously see before. I found such beauty in these forms and that led me to want to be with them more, play with them more, work with them more.
Within six weeks, I'd created my first sculptural piece, Copper Beech, and since them I've become literally obsessed with botanical material! I've created work with fallen fir branches, hydrangea flowers, seed pods, twigs, braches and leaves. Check out my Instagram feed to see what I've been up to.
They'll be more, I know. I can feel myself falling into a beautiful, magical space where I want to explore these materials and see what they have to say.
In the meantime, you can see my favourite ten shots from that December photography session on the collections page of my site.  I'm hoping to get these made into cards.
I'd love to hear which are your favourites.