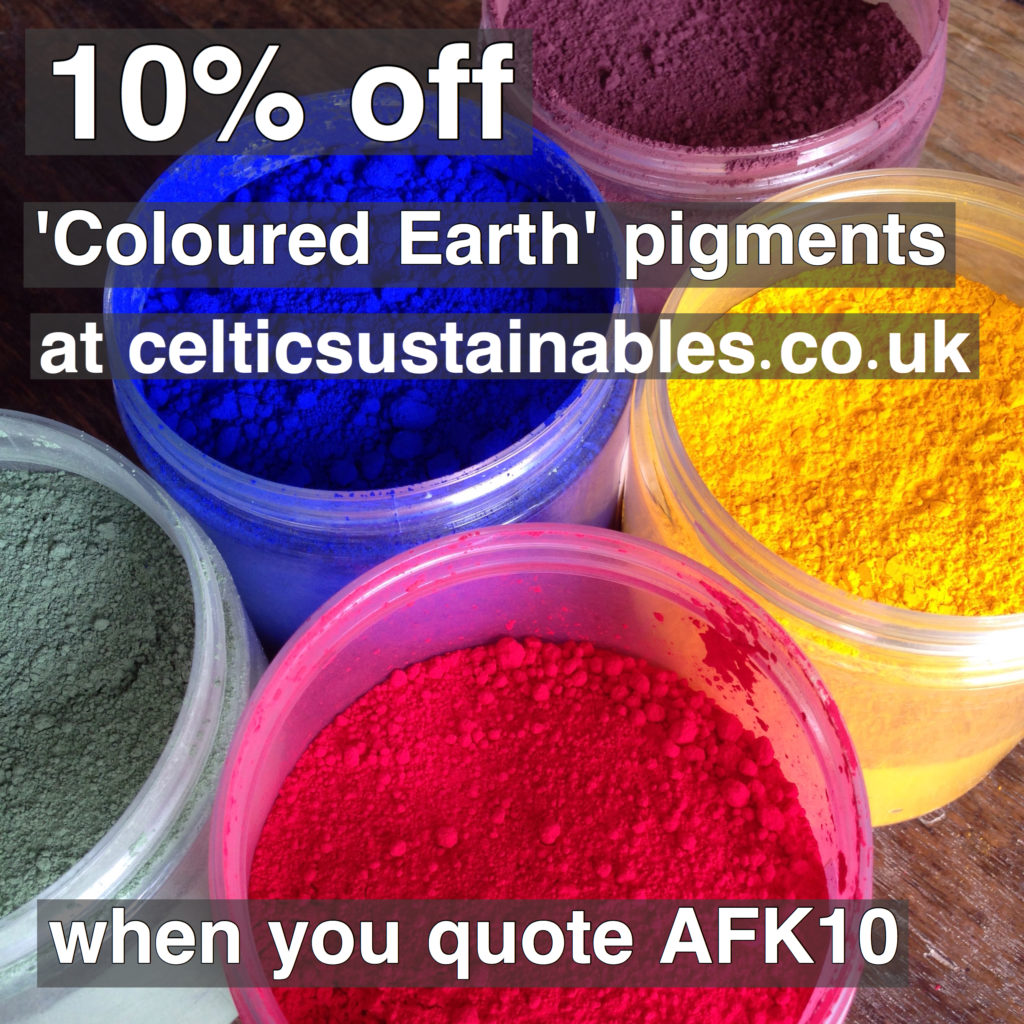 I sourced all the pigments for my Natural Paint Starter Kit from the wonderful UK company, Celtic Sustainables.
Their range, 'Coloured Earth', contains both naturally occurring pigments and pigments specifically created from natural materials. All are non-toxic and beautiful to work with. You can add them to any earth-based binder and make your own natural paint.
If you'd like some of their pigments, use the code AFK10 when you check out and you'll get 10% off the pre-VAT price. In addition, you'll be supporting me and the work that I do, as everyone who uses the code gives my account with them a little bonus.
Thank you and have fun!