Do you want to create naturally?
Do you long to deepen your connection with Mother Nature and feel the peace that working creatively with her brings?
Is working with the earth's colours and binders the next step in your creative evolution?
Do you want to understand how to create with natural pigments and have clear, step-by-step paint recipes to follow?
If so, my eBook Explorations in Natural Paint: a guide to creating art with natural materials is perfect for you!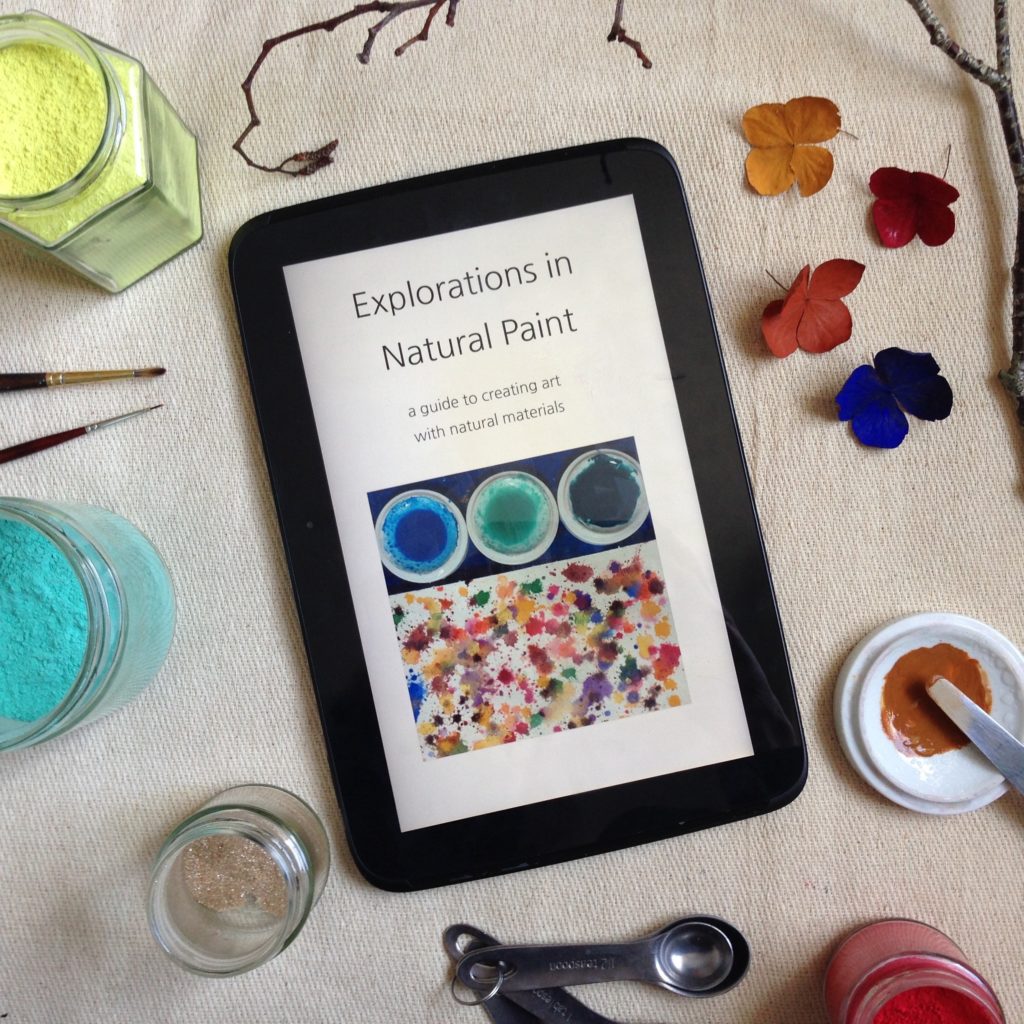 I work in a natural studio – creating with what Mother Nature provides. This 35-page book is the documentation of my journey into natural paints and includes distilled research and experience along with practical recipes, tips and tricks.
Colourful, practical and full of joy, it'll inspire and guide you to bring natural pigments and earth-friendly binders into your art.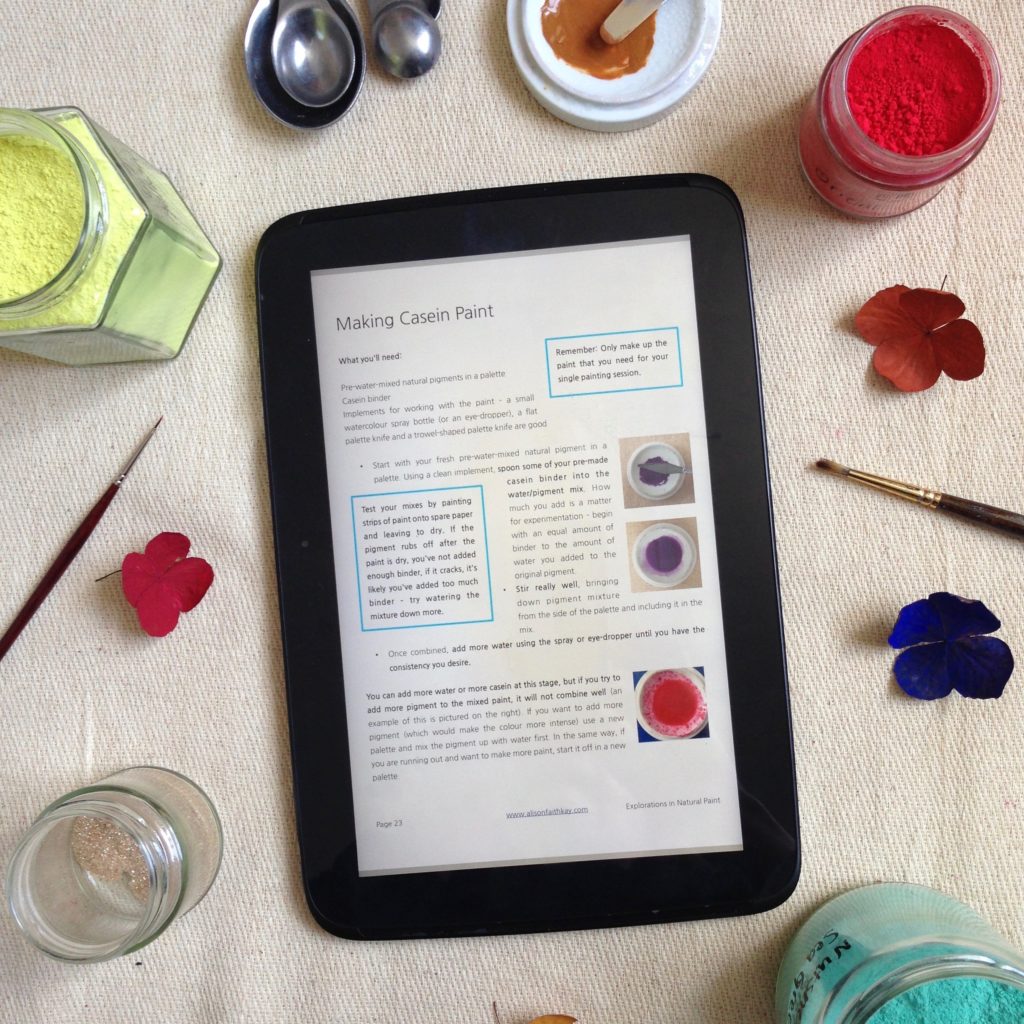 In it, you'll learn:
 – How to set up a natural studio.
 – Everything you need to know about natural pigments.
 – Options for making your own paint.
 – Step-by-step guides to making natural paints with binders like milk, egg & animal hide glue.
 – Where to source materials.
 – How to embrace the natural world in your creative practice.
Here's where you can get your copy.